As a marine sanitation and waste treatment specialist, Blue Marine has given you, since 1991, the opportunity to benefit from their renowned competence in the yachting sector.
---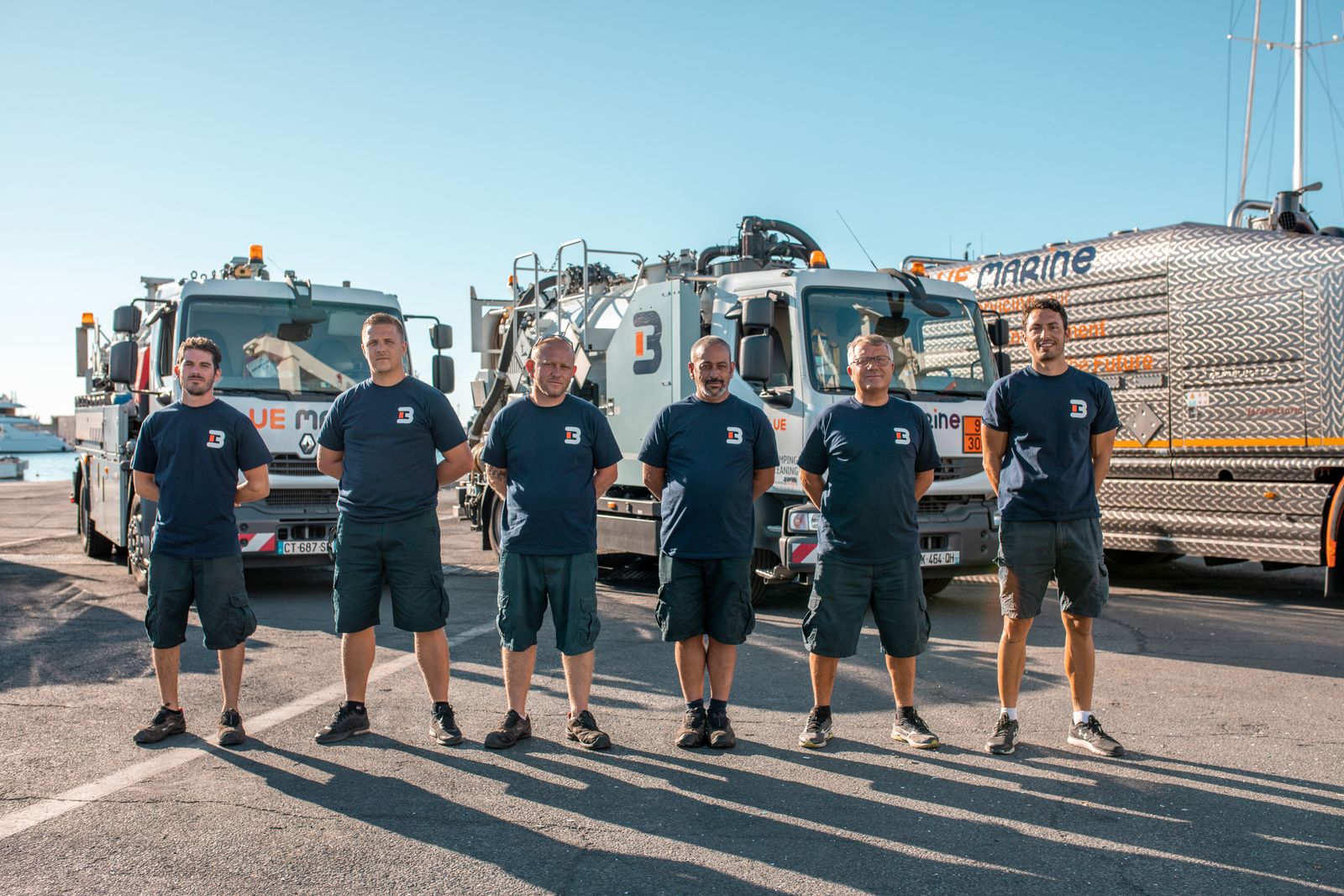 Blue marine provides you with a crew of qualified drivers and technicians, who all received certified ADR training on the transport of hazardous materials, renewed every 5 years.
The boat skippers, registered in commerce, also hold the diplomas requested by the maritime affairs. (CAP 200, BACPN).
Consequently, all our operators benefit from specific training concerning our business sector, they comply with the regulation and apply strict safety protocols.

Our large fleet of efficient vehicles with specialised equipment is in compliance with the ADR standards.
These vehicles are allowed to pump, store and transport hydrocarbons.
Besides, our pumping boat was designed by a naval architect, and fitted with professional equipment, so as to guarantee efficient service. These investments enable us to best meet specific requests in the yachting sector.

We hold several prefectoral authorisations allowing the transport of hazardous waste.
Finally, we also hold highly adequate insurance contracts to cover the risks related to our activity, and to the use of our specialised vehicles, which constitutes sure guarantee for our customers and third parties : harbours, shipyards, etc…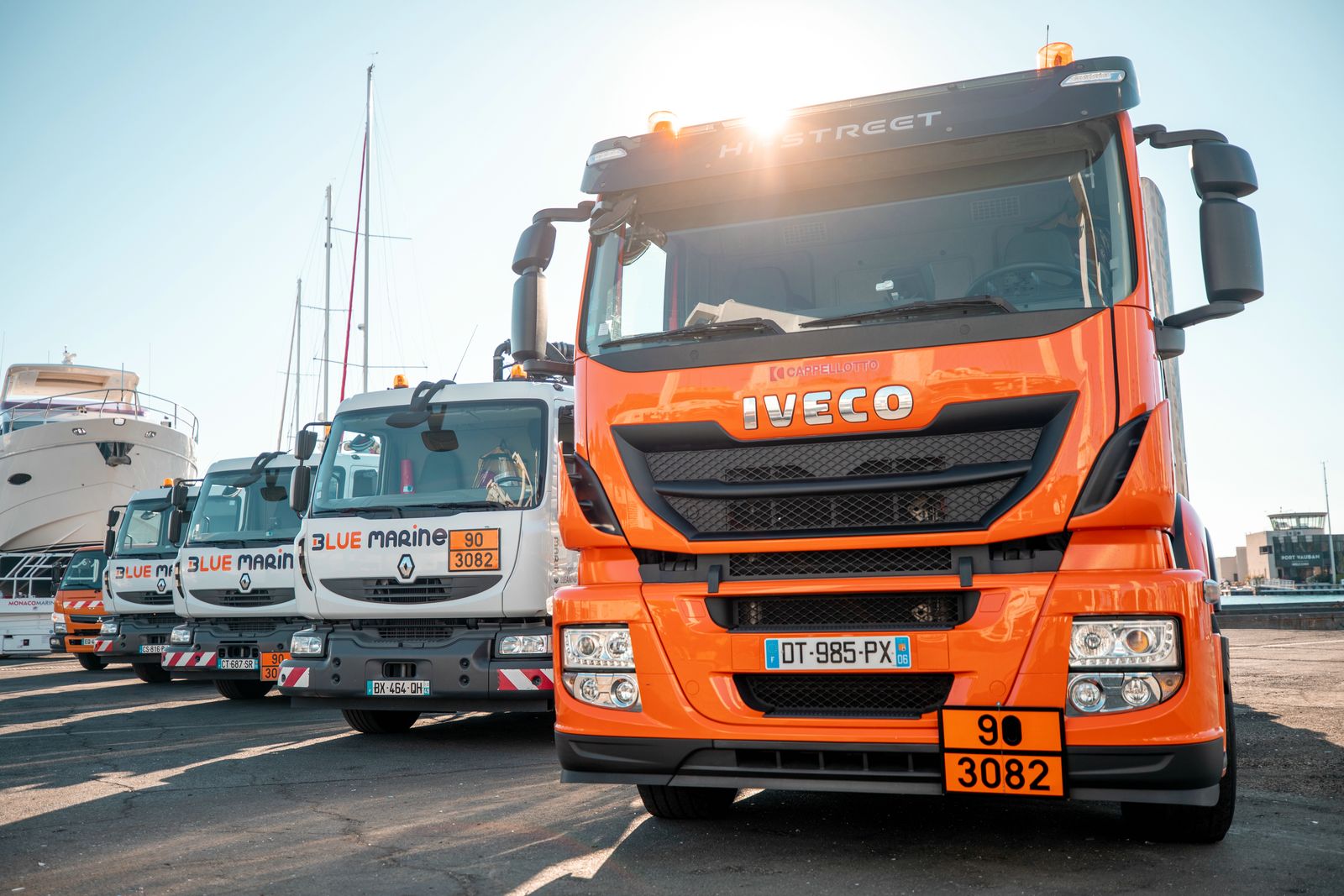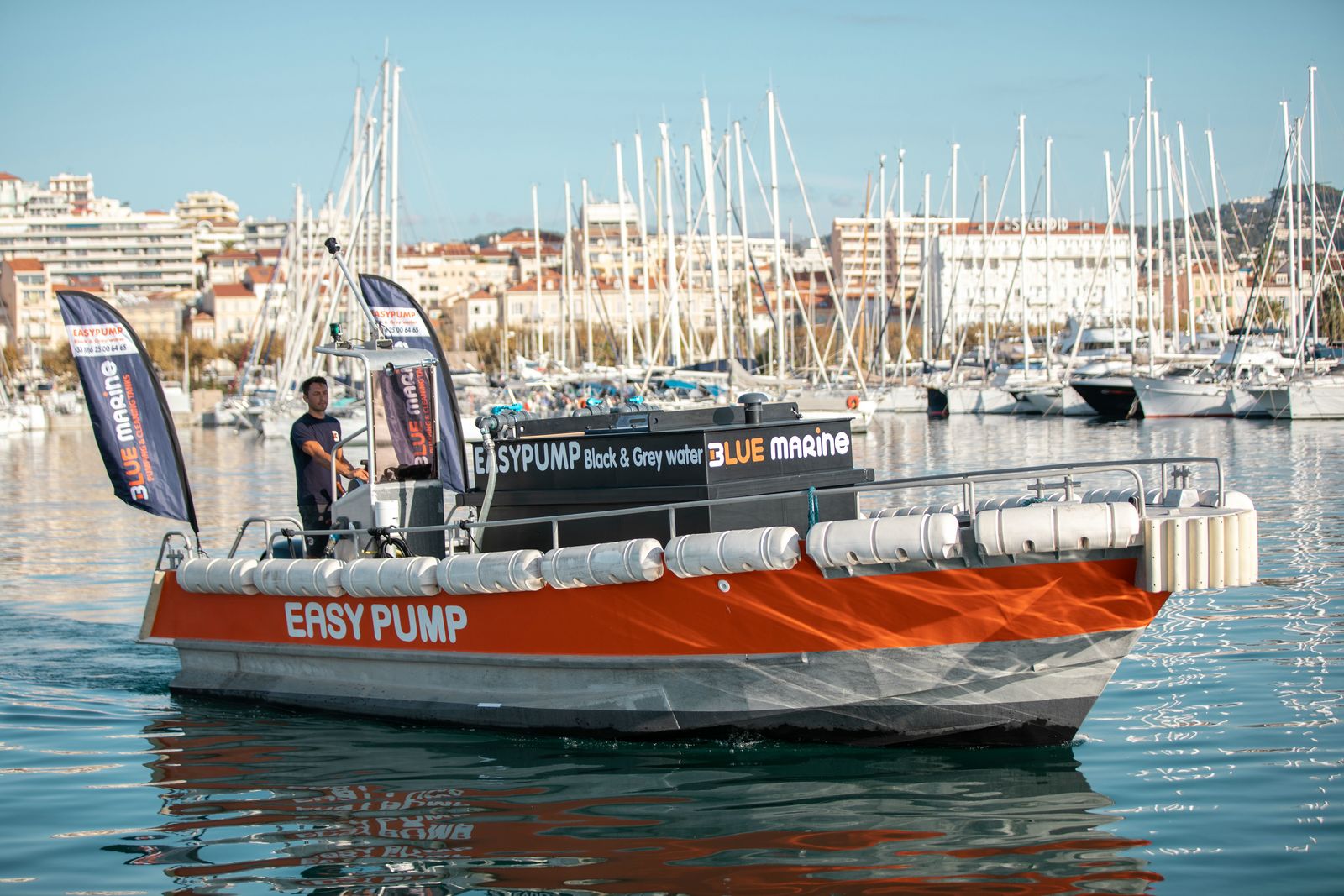 Blue Marine is concerned about environmental issues, and has always been committed to an eco-friendly and proactive approach towards the environment.
Thanks to their numerous waste collecting services for the ships, either by land or by sea, Blue Marine contributes to the conservation of marine biodiversity.
In accordance with the MARPOL convention banning the waste discharge into the sea (bilge water, dirty oil, sewage water), Blue Marine has offered eco-friendly solutions to boaters since 1991.
The collected waste is identified, stocked, and transported to authorised waste treatment centers accordance with the regulation.
The traceability of the waste compels us to carry out a strict follow-up from the collecting of the waste to its processing, in accordance with the applicable regulation. (Articles R 541-8 and R 541-12 and on in the Environment Code)
---

Competence :

Our 30-year experience in marine sanitation, allows us to achieve quality service and thus meet our customers' requests efficiently.

Availability :

A 24-7 on call service to overcome your emergencies.

Readiness :

Our large fleet of trucks and pumping boats enable us to intervene quickly.

Free quotation :

Our technical managers come on board to present the best solutions.