Cleaning : Fresh water tanks
---
To preserve the fresh water's quality on board and ensure the users' safety, it is important to carry out a regular maintenance of the fresh water tanks.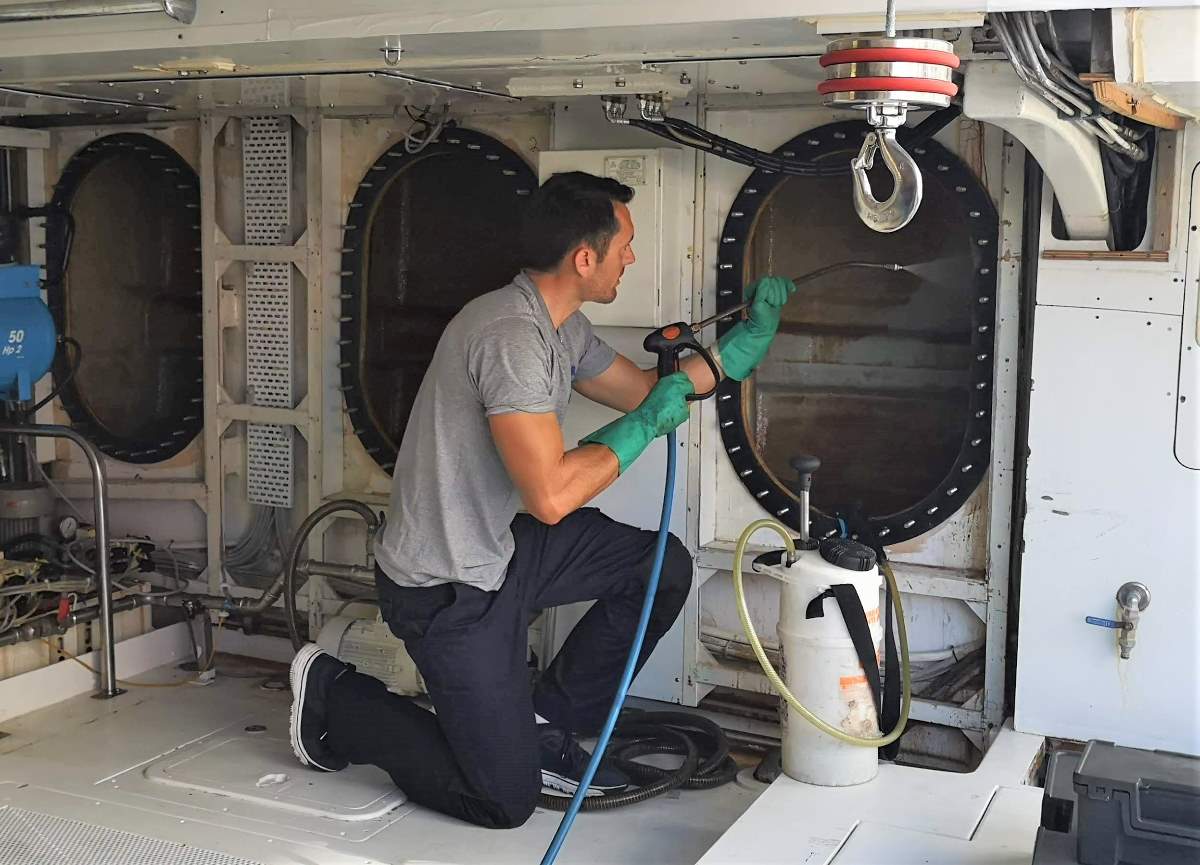 Fresh water tank cleaning
To do so, the fresh water tanks must be emptied, cleaned and disinfected..

The cleaning allows to get rid of sediment and concretions building up on the linings (brown layer), just like residues at the bottom of the tank.
The sediment can have biological causes: algae, fungi, bacteria etc. or chemical: aluminium oxide, also called alumina (white salt), iron oxides, manganese dioxide, carbonates etc.

A regular cleaning allows to check the condition of the tank's structure (corrosion).

The cleaning of tanks on ships requires a high level of training and skills.
That's why our technicians are properly trained and apply a cleaning procedure as well as strict safety protocols.

Our cleaning procedure depends on the type of tank.
In some cases, we carry out a mechanical cleaning (hand brushing of the lining) with a scouring disinfectant, then rinsing, or a high pressure cleaning (rotary nozzle).
We then proceed to the disinfection of the tank by spraying and rinsing.

We use high-tech equipment, in compliance with the regulation, gas detector (gas free test), ATEX gear (explosive environment), breathing devices, dry suits, 24V lamps, etc.

The waste from cleaning is collected and transported to an authorised water treatment plant.
A waste tracking slip (BSD / WTS) is issued so as to ensure its traceability.