Fuel Filtration / centrifugation
---
Blue marine has been specialised in fuel Centrifugation and Filtration for years.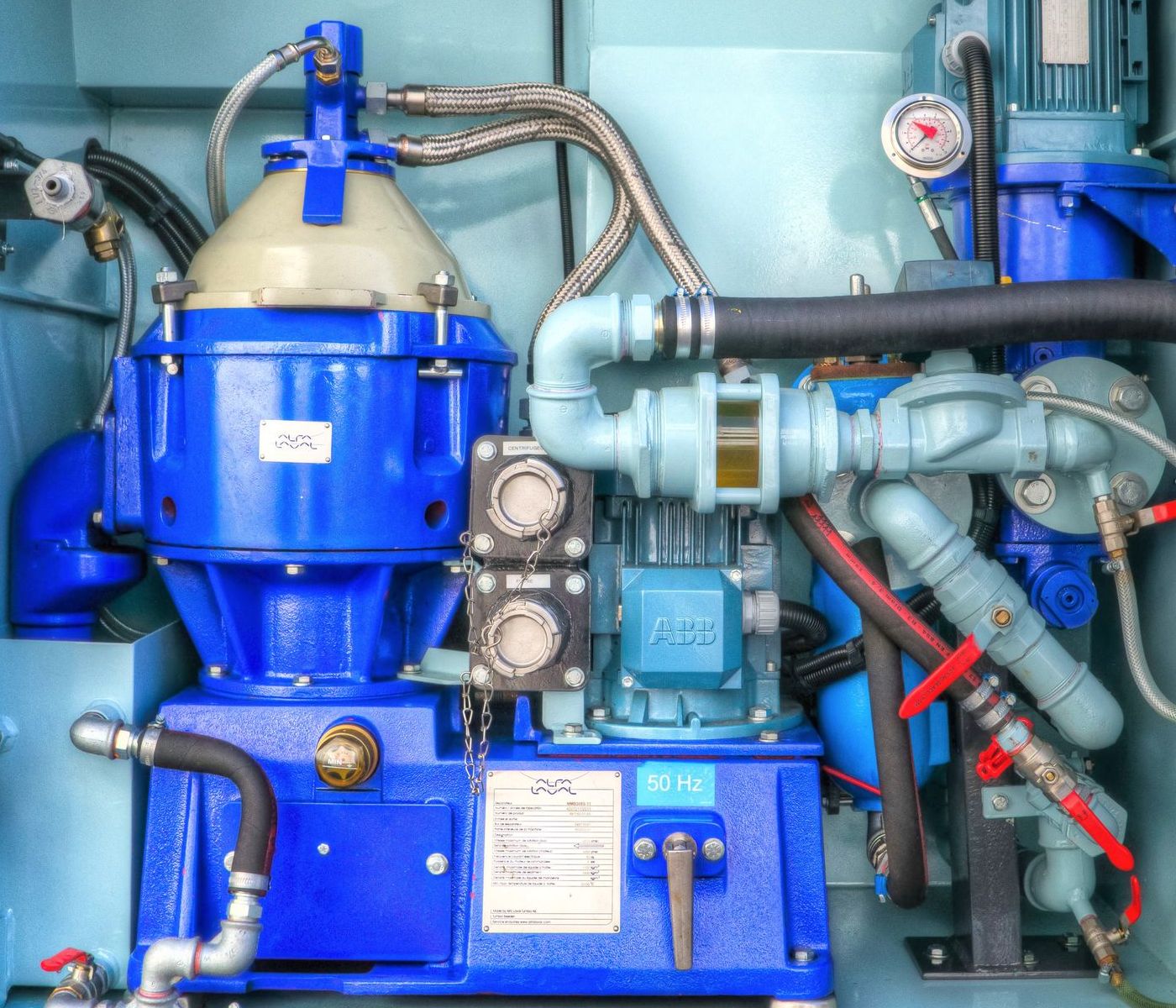 Our solutions :

We have ALFA LAVAL centrifugal separators. They enable us to purify the gas oil by separating it from the water residues and the sediment thanks to centrifugal force. Flow : 4.8m3/h.

We also have different coalescing / separator or water and particles absorbers.
Filters allow us to return a 10 or 30 micron-filtered gas oil, with a flow going from 2 to 7m3/h.

The operation and maintenance of these machines require a high level of training and skills.
That's why our technicians are properly trained and apply an operating procedure as well as strict safety protocols.

GROTAMAR 71 Biocide :

We carry out the treatment of gas oil with GROTAMAR 71 Biocide. This biocide provides a broad spectrum of activity against bacteria, yeast and mould in gas oil.
Recommended by many engine manufacturers, we are suppliers of this biocide on the French Riviera.


Fuel analysis :

We also propose to carry out the gas oil analysis. Analysis of the product's characteristics, presence of pollution, contamination (yeast, bacteria, fungus), fuel properties, diagnosis, etc.
To do so, we work together with authorized laboratories.