Unblocking and drain cleaning
---
Sewage pipes on board yachts often have a gentle slope, small section diameters, many bends, all of which slow down the drainage of sewage, and cause sediment accumulation, concretion buildup, leading to the complete obstruction of the pipes.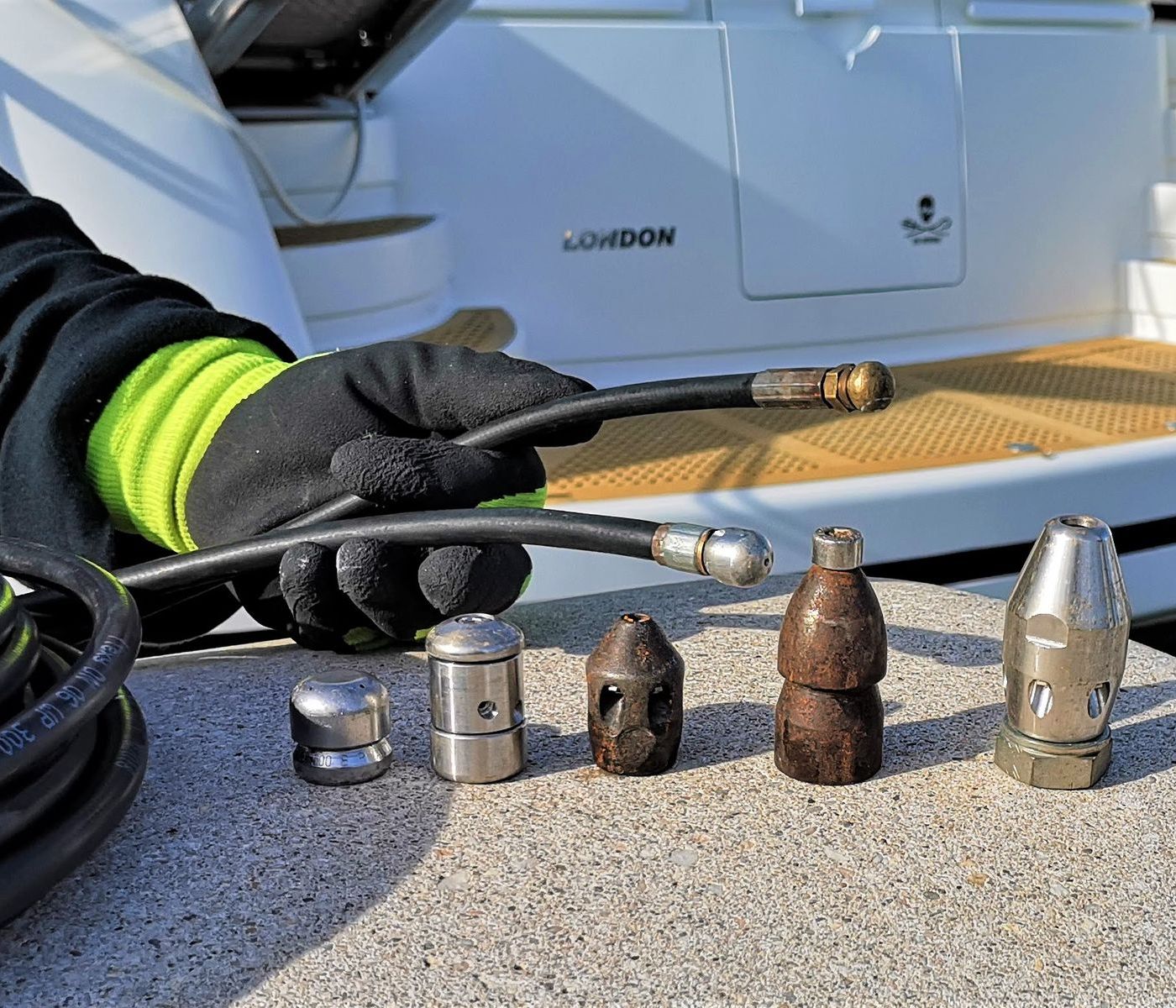 So as to ensure their proper functioning, these pipes need regular maintenance.

We offer several solutions for the unblocking and cleaning of these pipes.
Suction unblocking / electric unblocking machine / high-pressure cleaning (rear jetting rotary nozzle etc.).

We also carry out pipes inspections with a waterproof endoscopic inspection camera.
This allows to identify the nature and location of the clog, and to check the condition of the pipes.


These operations can only be achieved by professional staff, with special equipment. This requires a high level of training and skills.
To do so, our technicians are properly trained and apply a cleaning procedure as well as strict safety protocols.