By sea / EASYPUMP Boat
---
In addition to its ground fleet, Blue Marine offers a service of sewage water collection by sea.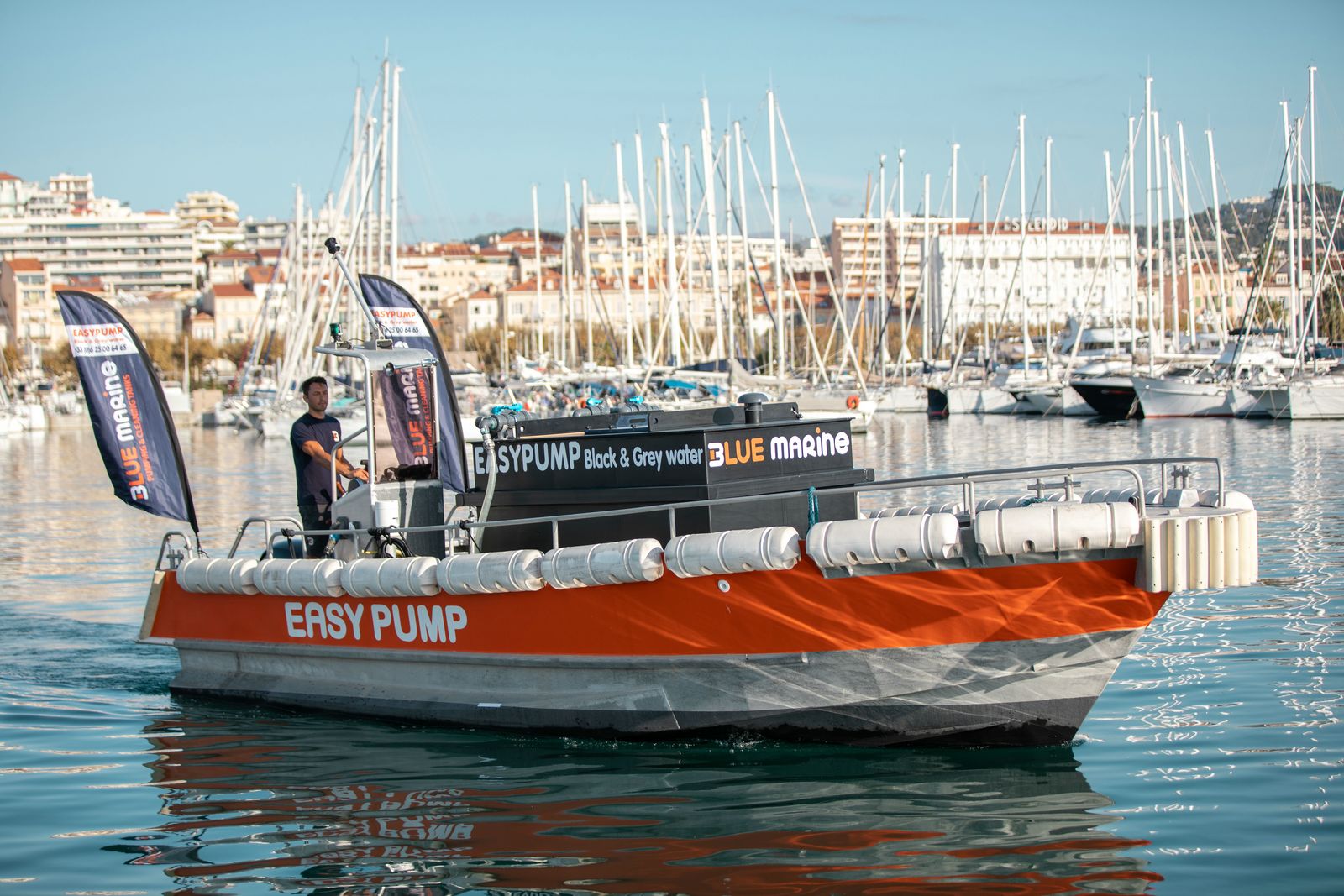 Our "EASYPUMP" boat allows us to achieve the pumping of black and grey water on the ships at berth and at anchor.
Registered in Commerce, it was designed by naval architects and engineers so as to best meet our customers' needs.

Fitted with professional equipment, it has a 3000L storage capacity, and an efficient pumping system, a 16m3/ hour flow.

We can carry out a noiseless and gas-free service call, by providing the customer with an extension cable, which allows our 220V pump to work.
Besides, this boat is fitted with a cocoon generator for autonomous pumping. Those systems guarantee the customer a quick and noiseless service call.

The EASYPUMP boat is equipped with fixed fenders, so as not to damage other ships during docking. It also has 50m long suction pipes, and all the connectors which are necessary to pumping (firemen's connector, camlock, flange, storz, screw-in connectors…).

We are able to intervene quickly in case of accidental spill thanks to our anti-pollution gear. (Floating dams, skimmer, absorbent socks, etc…)

Our EASYPUMP boat is located in the old harbour of Cannes.
Availability : 24/7 on call service to overcome all your emergencies.