By land / Trucks
---
Blue marine owns a large fleet of efficient vehicles fitted with specialized equipment. They were designed, conceived and equipped for yachting.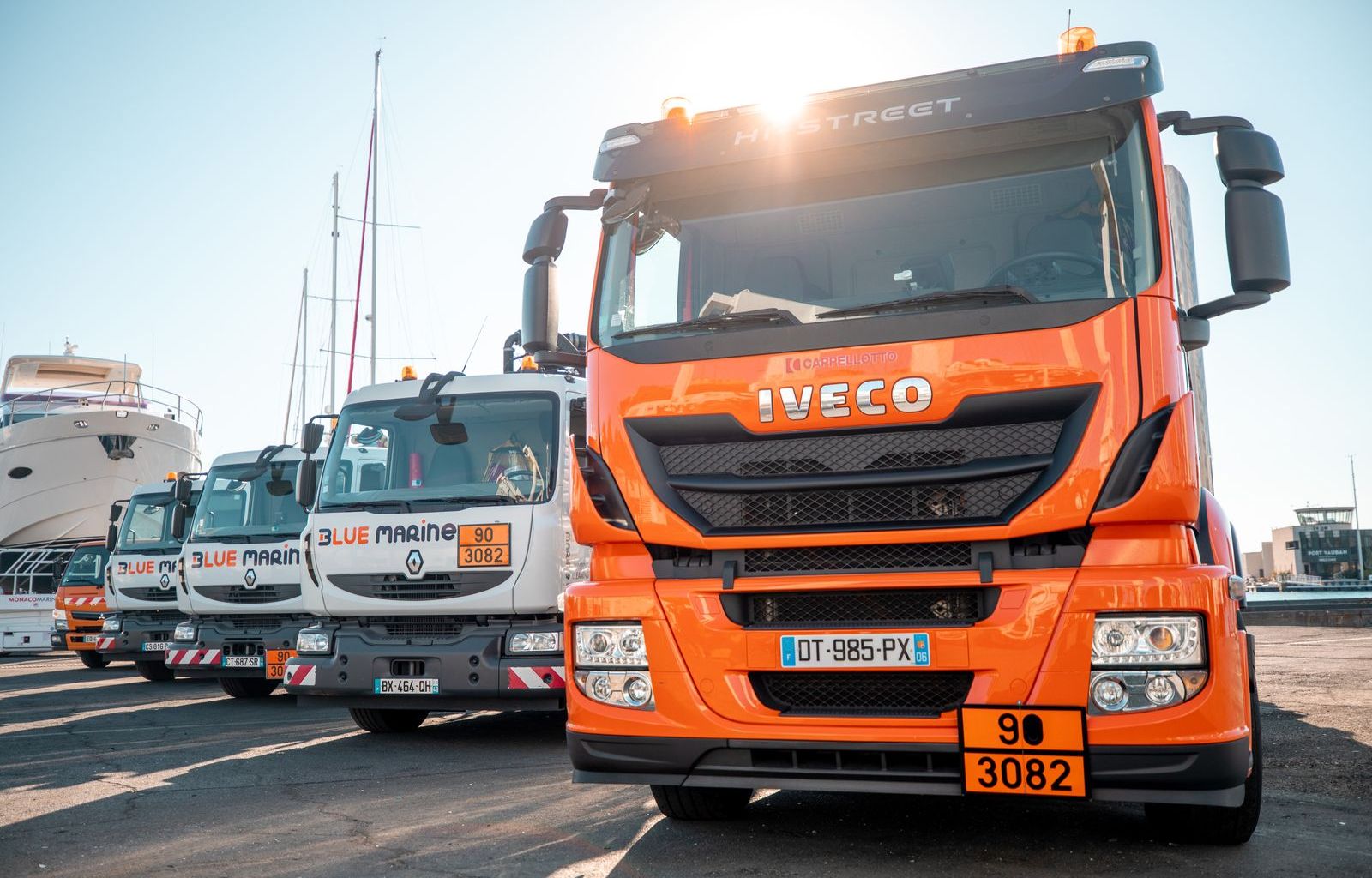 We have 6 Pumping trucks altogether, ranging from 7.5t to 26t of PTAC (authorized loaded weight) :
5 vacuum-cleaning trucks, including 3 ADR trucks and 2 mixed trucks.
1 ADR pumping truck.
With pumping abilities ranging from 3 to 10m3, our vehicles allow us to best meet the needs of our customers.

The latter were specially conceived and equipped for yachting.
For this purpose, they have suitable equipment; vacuum pump, high-pressure pump for cleaning, fuel filter/centrifuge, sucking pipes (90m), any kind of connector, protections, etc.
All our trucks are recent and therefore benefit from the EURO 6 standard. (reduction of polluting gases emissions).


Our ADR vehicles (hazardous materials) are allowed to pump, store and transport hydrocarbons. They are subject to strict regulation and regular control.